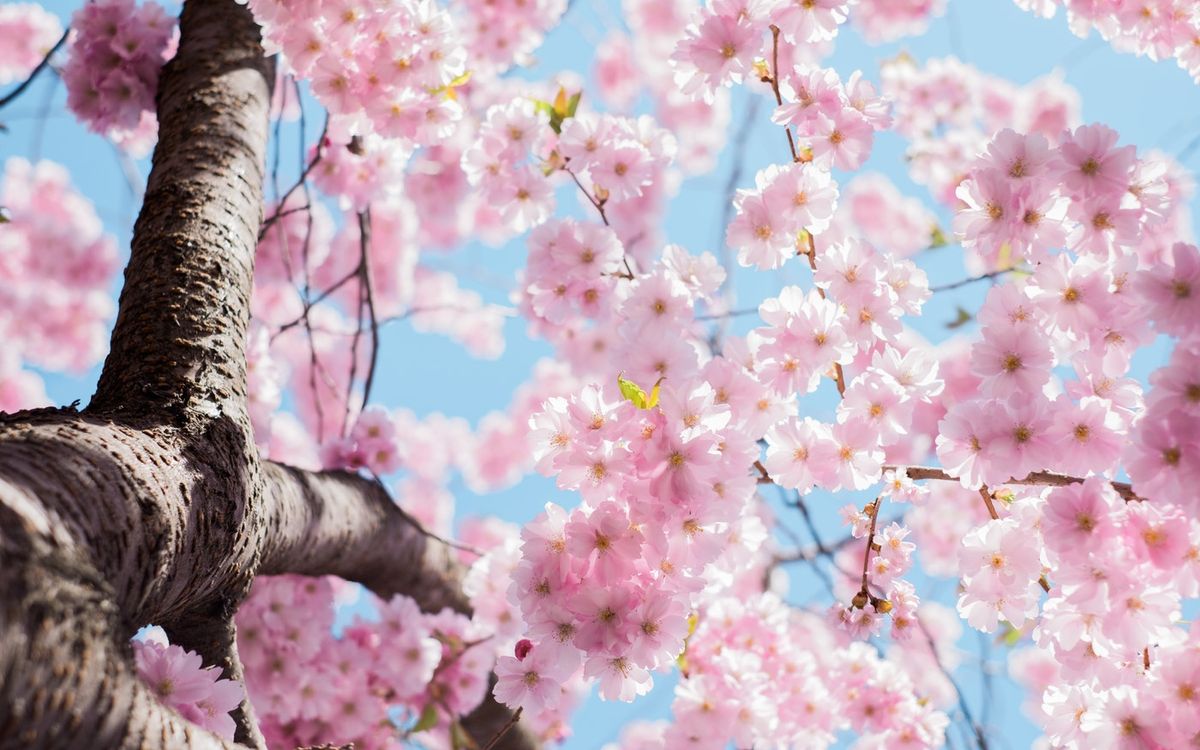 It is that time of the year again, where sakura flowers bloom and people start swarming to Japan in hope to catch a glimpse of these flowers. For most of us, glimpse is an understatement actually, we don't just go all the way to Japan to 'glimpse', we want great photos / great memories (through the photos) - something we can show off to others, often talk about and yess... to post on our FB/ Insta. And with these intentions, what we wear to visit these Sakura gardens is important though - for it affects the outcome directly.
Often, we would realize that with shots taken from the same angle/ location, the end results often differ between people. Why?
- Photo enhancement skill (aka. filters/ playing with contrast/ brightness / removing extra unwanted people etc. etc.)
- What you wear (aka. how you portray and position yourself within scene)
With this kind of scenery, people wearing dresses would often have a better photo outcome than those wearing the-very-usual-what-you-wear-everyday jeans/ slack/ pants, for there is 'freshness' and 'uniqueness' to their outfits as compared to the routine-everyday-jeans #ootd. But careful coordination is too required for your choice of dress - ultimately, it is about taking that perfect shot, and perfection is only achievable when effort is put into it. =D And here is our two cents on how to wear for your Sakura shots:
1. Blending in !
Match your dress colour with that of the Sakuras. Basically, the intention is that you + sakura backdrop = one. The outcome of this kind of shots would be as if you are part of the sakura flowers yourself, hence creating a magical + fairytale-like ambience. Choose something like Pink / Beige / Brownish Pink - anything that is warm and earthy would go well with these pinkish flowers.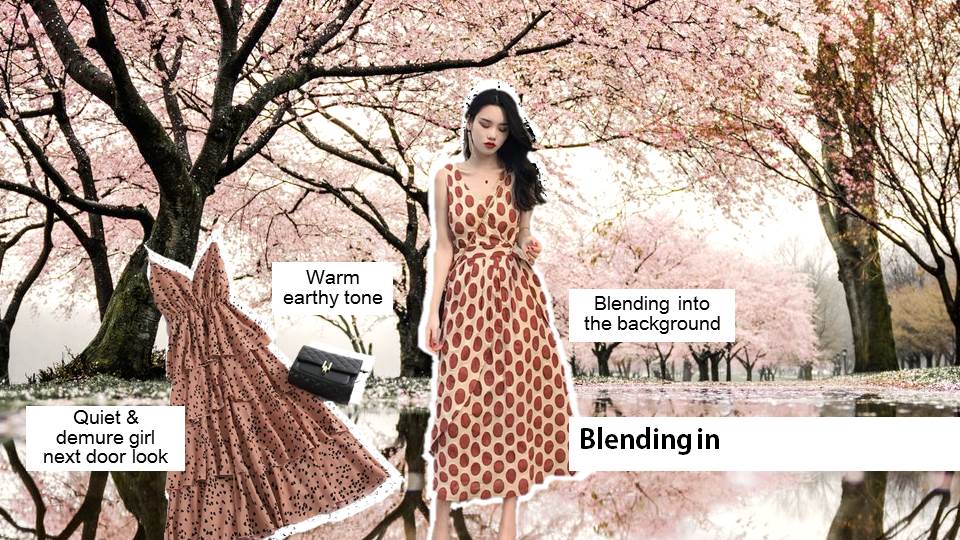 2. The Classic Princess
For this kind, we are still trying to match the colours of the sakura flowers, with a touch of princess-y elegance. Choices of dress colour are slightly brighter than the backdrop,so that there is an effect where the lime light is all on you. Choose something with big hem, a-line cutting, for you are going to dance like a princess in it.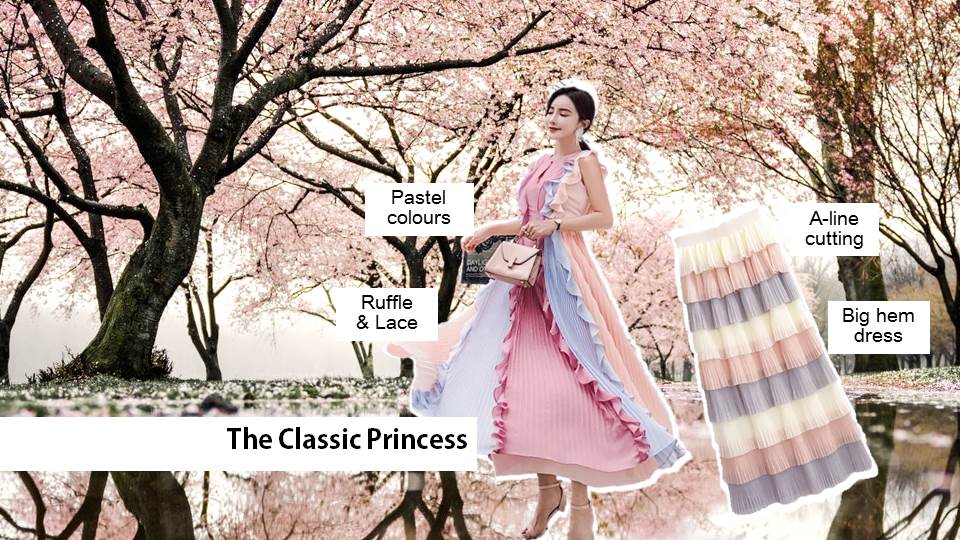 3. The Minimalist
Less is more. And if floral / ruffle / patterned/ printed dress is not your style, go plain, for you do have quite a heavily textured floral background. This will make you totally stand out. But do be careful with your colour choices. Avoid full black, you are not attending a funeral. Avoid bright full red, you don't want to be perceived as a ghost. and Avoid bright green, you are not a leaf to these flowers. Go for something lighter instead, pale green, pastel blue, light yellow, apricot and even white.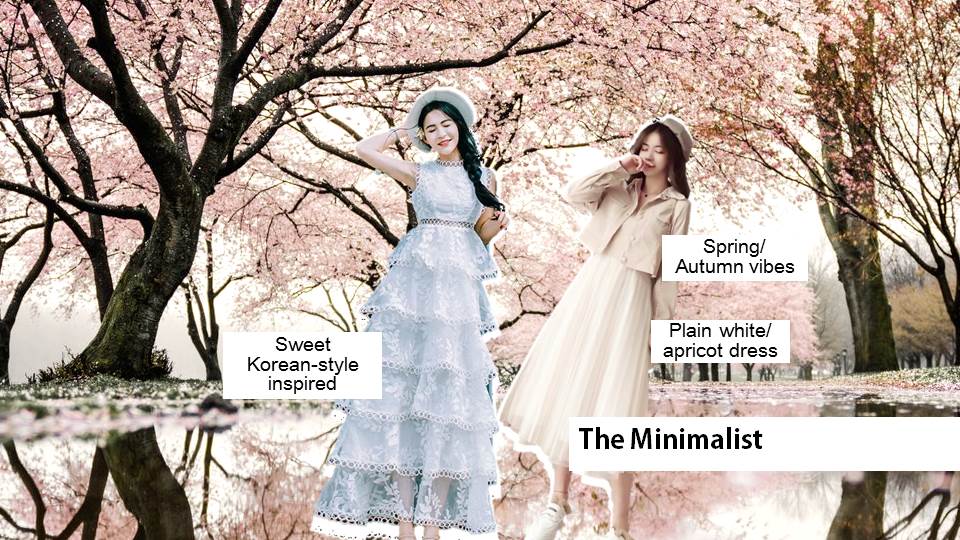 4. The Contrast !
We can basically guess the colours people would choose amid visit to sakura gardens, but why follow the norm? By going the other way, aka, choosing a colour that is in contrast yet not an eye sore to the picture, you can take some really unique shots. Besides, it allows you to radiate a cheeky active vibe in your photos. If you are going for patterned dress, go for simple patterns rather than the complicated ones, such as the timeless polka dot design - for you don't want to look too 'messy' and 'out of place' in your photos.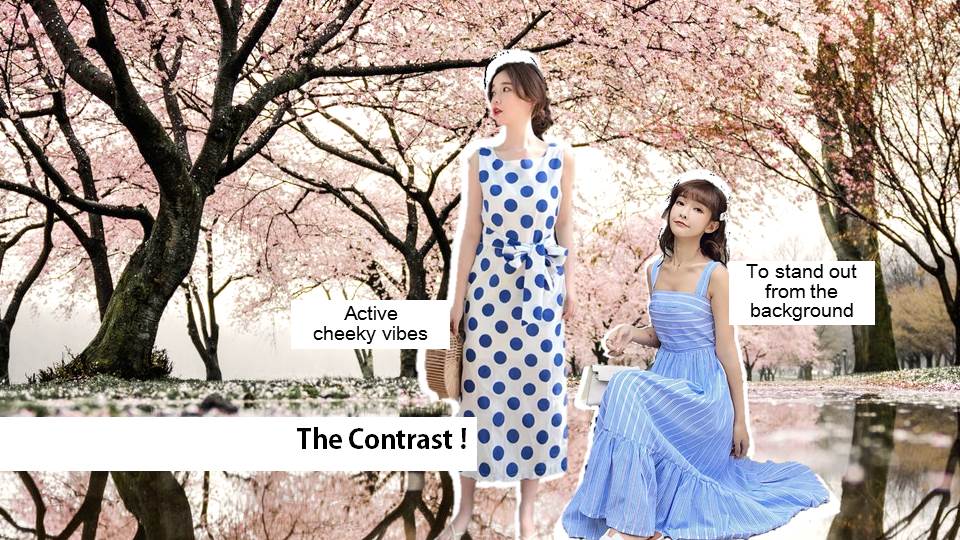 5. The Classic Floral
Bring on the summer vibe and bring on the Bohemian style! Of course, floral dress will always go well with floral dresses, but try to make sure that the floral patterns on your dress remain small and dense. Imagine a big bunch of hibiscus / roses on your dress - it doesn't really blend in with the sakura, isn't it?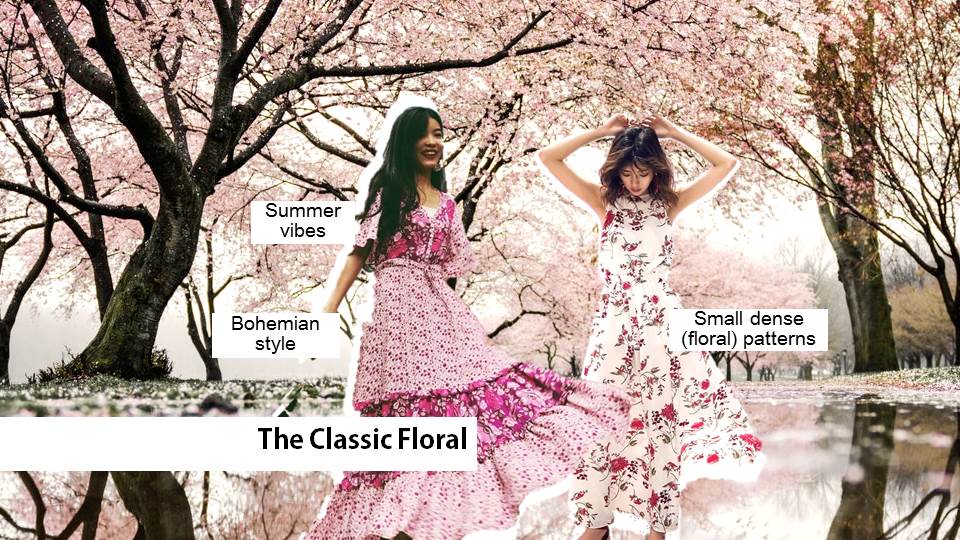 And lastly, do have fun! Remember, we only need to be slightly particular in our choice of outfit to create that perfect shot! =D
XOXO.